UPDATE, September 1st, 2019: Our Photo Contest is now closed, but we are still welcoming submissions for non-competing entries! It is free! Full rules and entry form can be found on this page: PHOTO EXHIBIT SUBMISSIONS
Gorgeous, exciting, and wonderful photography opportunities await on our gorgeous Pfeiffer Nature Center properties! Get out and get clicking; enjoy use of any camera equipment, from elaborate setups to cellphone snapshots. We have three categories this year (Flora, Fauna, and Pfeiffer icons) and photos must be taken on a Pfeiffer Nature Center Property. We invite local photographers to visit one or both of these properties and to share their personal visual takeaways in a photography show & event on September 14, 2019.  This contest is open to both experienced and emerging photographers of all ages. Please read on for the full rules!

Important Dates:

September 1, 2019: Deadline for photo contest entries
September 12, 2019: Deadline for non-contest photographs
September 14, 2019: Photography Exibit, prizes, and Pie in the Pavilion

PIE IN THE PAVILION & PHOTOGRAPHY EXHIBIT
WHEN: Saturday, September 14, 1-3 p.m.
WHERE: LILLIBRIDGE PAVILION
1974 Lillibridge Road, Portville NY 14760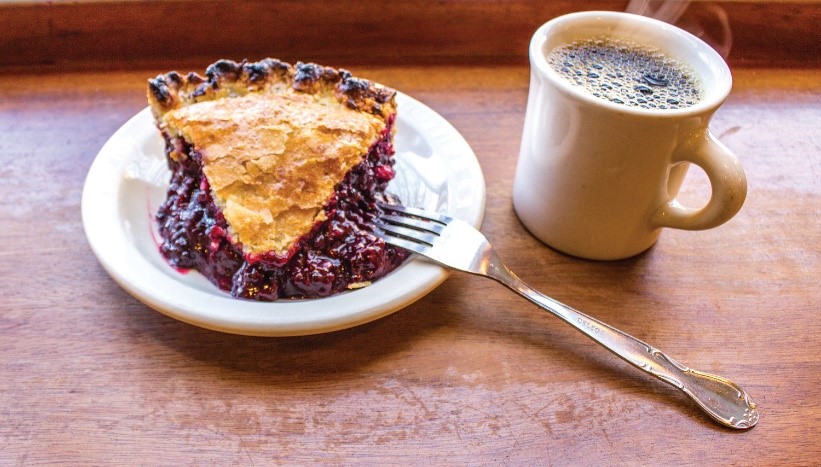 WHAT: Homemade dessert & a beverage on fine china plates that immediately become yours after you have finished your cake or pie. Carry your plate around (trade with friends!) and vote for your favorite Pfeiffer photograph on display. See who won the first 4 categories in the Pfeiffer Photo Contest (Flora, Fauna, Pfeiffer Icons, and Best of Show), and help choose the winner in our final PUBLIC VOTE category.
DONATION: $5.00 Which Includes Dessert & Beverage
Reservations appreciated but walk-ins welcome.
RSVP by Thursday Sept. 12th via this link, or call the office 716-933-0187


2019 PFEIFFER NATURE CENTER CONTEST RULES
To download these rules for printing, click here (PDF download, 87kb).
Locations:
Lillibridge Property: 1974 Lillibridge Road, Portville
Eshelman Property: 1420 Yubadam Road, Portville, NY 14770
Contest Categories (ALL photos must be from the Lillibridge Tract and/or the Eshelman Tract):
Flora– Anything plant- or fungi-related
Fauna– Anything wildlife- or animal/insect-related, including your dog(s) enjoying an on-leash walk.
Pfeiffer Icons – Photos that show one of four notable "icons" that represent Pfeiffer (The Cabin, the Overlook, Wendy's Tree, or the Pavilion). "The Overlook" can be any of our three scenic overlooks.
Please note: By law, photos of people need written permission, signed by the person, to exhibit in public.
Contest Rules:
All photographs must be taken at one of the Pfeiffer Nature Center properties (Lillibridge or Eshelman) by the entrant. Photographs taken elsewhere or submitted on behalf of another person are not eligible.
Each participant may enter up to two photos from any category: a maximum of four (4) entries.
Entries must be submitted TWICE: once in electronic form (email with attachments) pfeiffernature@gmail.com and then in print form Pfeiffer Nature Center & Foundation PO Box 802 Portville, NY 14770 no later than September 1, 2019. If you are submitting more than one entry, please submit your photos (up to 4) ALL AT ONCE, both electronically and then as prints. Please limit each electronic file size to less than 2mb. Email submissions must have the subject line "Photography Contest Entry." If you are not familiar with email, please give our office a call and we can help you out.
In order to be considered for judging, each print entry must be submitted in a protective covering on photographic paper in a standard framing size (for example: 3.5×5, 4×6, 5×7, 8×10, up to 11×14). The "ready to hang" size must not be larger than 14" on the longest side, so we have room to hang everyone's work. We will frame the submission and you will be allowed to keep the frame.
All submissions must be accompanied by a check for the entry fee (see #10 below), your contact information, and a signed agreement form (attached). For persons under 18 years of age, a parent or legal guardian must sign the contest agreement form for participation.
You may either fill out the agreement form online and attach it to your submission email OR print it and send it to our office at 14 S Main St, Portville, NY 14770.
Photographs may be taken with any equipment and at any skill level. Cell phone snapshots are equally as welcome as photos taken with high-end equipment.
Winners in the FLORA, FAUNA & ICON categories will be chosen by a panel of experienced photographers on the basis of originality, creativity, focus, composition, and overall theme. These FOUR prizes will be awarded prior to the event. BEST IN SHOW will be chosen by the staff of Pfeiffer Nature Center for use by the Center on their web page.We will have a 5th prize awarded by public vote at the event itself, so make sure to attend and vote for your favorites!
Both color and black & white photographs are welcome.
Please provide an entry fee of $5 per photograph entered (up to four, for a maximum of $20). (First photo free for Pfeiffer Nature Center members!) These donations allow us to continue operating.
2019 Pfeiffer Photo Contest Agreement
I, the undersigned, agree that I have read and will abide by all of the contest rules. Further, I agree that I am the sole copyright holder of the submitted images. I understand that this means that the photograph(s) were taken by no one other than myself, and were not borrowed, copied, nor taken from any other source (including but not limited to: the internet, magazines, a friend). I also agree that if my photograph(s) feature recognizable people, that I have attached their express permission to share and publish their likeness in my photographs. This includes the legal guardian(s) of minors. Further, if i am a contest winner, I grant Pfeiffer Nature Center permission to display my photographs, with credit lines, both at the photography show & event in September 2019, as well as online via websites, either used in conjunction with the show (e.g. advertising the show on Facebook /social media) or to promote Pfeiffer Nature Center in the case of the BEST IN SHOW winner. Though great care will be taken when handling submissions, I will not hold Pfeiffer Nature Center liable for any damage or loss of any submitted entries.
Signed: __________________________________________________ Date: _____________________________