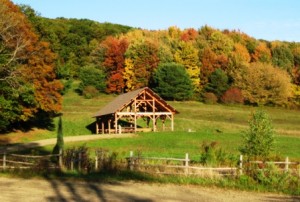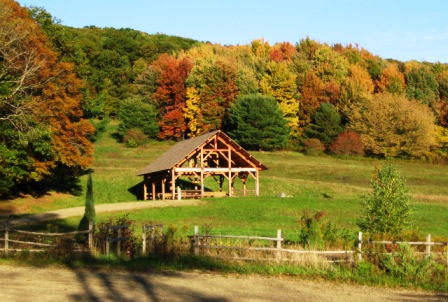 Ready, set… snap! Pfeiffer Nature Center is pleased to announce that we will be holding a photography contest and show, in addition to an art festival, in 2017! Get your cameras ready now, because our four categories for entries are: Autumn, Winter, Spring, and Summer! So that entrants may get their autumn photos taken in time, we are announcing this contest now. So, toss your camera in the car, and head up to Pfeiffer Nature Center to get snappin'!
Please join us on September 23, 2017, for our photography show! Visit us at our historic chestnut cabin for a beautiful afternoon from 12 noon until 2pm. Admission is free and welcome to all, even if you did not enter our contest!
Activities include: Cabin open house and display of the entries to our contest; observe internationally recognized artist Jennifer Miller demonstrate a painting as inspired by our beautiful local flora and fauna; and enjoy chatting with local photographer Adam Miller as he offers tips and advice for getting great photographs out of your cellphone camera, all with a soaring scenic view!
Contest Eligibility:
This contest is open to all ages. For persons under 18 years of age, a parent or legal guardian must sign the contest agreement form for participation.
Contest Categories:
Autumn
Winter
Spring
Summer
Despite these being "time of year" themes, you may photograph any landscape, natural element, structure, or people enjoying nature! Macro mushrooms or sweeping landscapes are equally welcome. Plants, animals, birds, trees, landscapes, etc; if it's in nature at Pfeiffer, it's good! Simply enter the category based on what time of year you snapped your photo.
Contest Rules:
All photographs must be taken at a Pfeiffer Nature Center property by the entrant. Photographs taken elsewhere and by other persons are not eligible.
Each participant may enter each category only once, for a maximum of four (4) entries. Participants may enter as few photographs as they wish.
In order to be considered for judging, each entry must be printed in a physical format and "ready to hang" at our show in September, 2017. This can be a simple mat with protective sheet, or a fully framed piece. Consider using acrylic in frames; Pfeiffer Nature Center is not responsible for damage to glass.
The "ready to hang" size must not be larger than 14" on the longest side, including frame. This is so we have room to hang everyone's work.
Entries must be submitted all at once either via web form, or to pfeiffernature@gmail.com no later than September 15th, 2017. Please limit each file size to less than 2mb. This means if you have more than one entry, wait until you are ready to enter and submit them all together, please. Subject your email with "Photography Contest Entry". If you do not use email, please give our office a call and we can help you out. Physical "ready to hang" submissions must be delivered to the Pfeiffer Nature Center office no later than September 21st, 2017 to be hung in our show and considered for judging.
All submissions must be accompanied by your contact information and a signed agreement form. You may fill out the web form, attach the agreement form to your submission email, or print it and send it to our office.
Photographs may be taken with any equipment and at any skill level. Cell phone snapshots are equally as welcome as those taken with high end equipment.
Photographs will be judged according to their originality, creativity, focus, composition, and overall theme.
Both color and black & white photographs are welcome.
Minimal post processing is allowed, but heavy handed use of filters or editing is not. When in doubt, stick to simple dark room techniques (either digital or traditional).
Prizes will be awarded: "Best in Show", and top in each of the four categories.
Please provide an entry fee of $5 per photograph entered (up to four, for a maximum of $20). Pfeiffer Nature Center members get their first photo for free! These donations allow us to continue operating.
If you wish to submit your entry in person or via mail, you may also download and print out the form:
Download the Entry Form Here (PDF file)
Or, submit electronically below!!
Contest Entry form:

(If the entry form does not appear above for you, you may follow this link instead.)