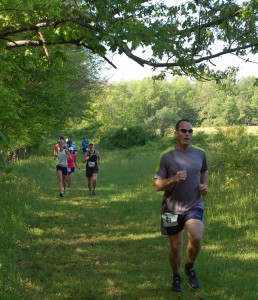 Although the early registration deadline has passed, there's still time to be part of Woods Walk & Trail Run.
Run from 5K to 10 grueling miles. Walk from less than a mile to 10K. You make the choices, we provide the trails, great food, live bird displays, massages, and lots more.
Woods Walk & Trail Run is part of the Eastern Grip Trail Running Series. Run more races, earn more points.
Register online, by mail (Pfeiffer Nature Center, PO Box 802, Portville, NY 14770), or give us a call (716.933.0187), but don't delay – the entry deadline is Tuesday, June 1.