Woods Walk 2020
Pfeiffer Nature Center Woods Walk at the Lillibridge Property
Saturday, September 26th– Monday October 12th
Hello Friends of Pfeiffer Nature Center. We hope that the summer has been good to you and your families. The pandemic certainly has upended many of the great programs and events that we had been planning to bring to our community in 2020. Although we have had fun creating the self-led activities that we place at our properties, we miss the group gatherings and comradery which they provide. We look forward to brighter days ahead when we can continue to share in person as we always have.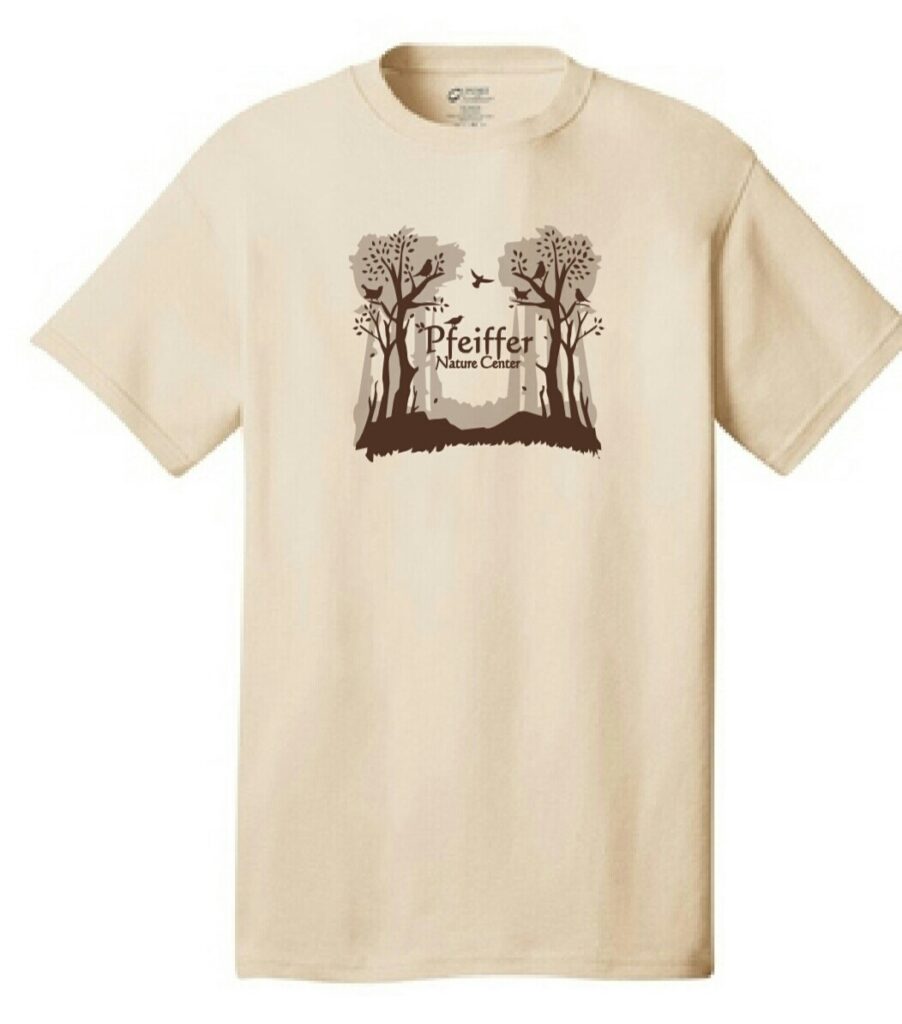 One of the largest events that PNC hosts is the annual Woods Walk celebration. This fundraiser is instrumental to keeping Pfeiffer Nature Center open and available to our community. Because we cannot host the walk in our traditional manner, we have modified this year's Woods Walk with COVID safety measures in mind. The Woods Walk will take place at the Lillibridge Property, 1974 Lillibridge Road, Portville, N.Y., over a two week time period beginning on Saturday, September 26th and will walk through Monday October 12th. Two walking routes will be pre-designated for you to choose from and will include an easy 30 minute walk and a moderate 45 minute walk. Or, if you prefer, you can walk any of the trails that you like for as long as you would like. The Lillibridge trails are open from dawn til dusk. Choose a date and time of your liking and enjoy the beauty and charm of our Old Growth Forest. Please follow all COVID social distancing rules that are in place for our protection. We would love for you to send us comments, photos and selfies of your participation to: naturalist@pfeiffernaturecenter.org so we can share them on our website.
To participate, there is a $25 registration fee for adults and a $15 registration fee for Children.  A Pfeiffer Nature Center T-shirt will be given to each person who registers.  Registration and T-shirt orders must be made by Monday, September 21st by using the form below, or clicking on "Register for our Programs online" or by calling the office at 716-933-0187.  T-shirts can be picked up at the Pfeiffer Nature Center office, 14 South Main Street, Portville N.Y., on Saturday September 26th and Sunday September 27th from 8-12, Tuesday September 29th, Wednesday September 30th or Thursday October 1st from 10am- 7 pm or by calling the office to make a special arrangement. If you would like to support Pfeiffer Nature Center but you are unable to participate in the walk, please consider placing an order for a T-shirt for yourself, your family or friends.  Your friendship and support is greatly appreciated and we look forward to seeing you on the trails at Lillibridge!