It's a bit trickier to capture smell in a photograph. Some of these scents I'm sure you'll know, others may not be as familiar. If you have a chance, let your nose wander by these olfactory lovelies at the right time of day. You'll be glad you did.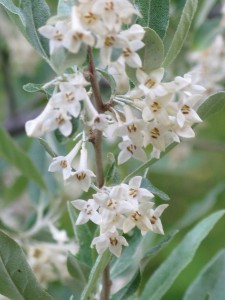 The blooms on this alien, which can be quite invasive, are not particularly showy, but the scent is powerful. I think early morning is the strongest, but late evening is also good.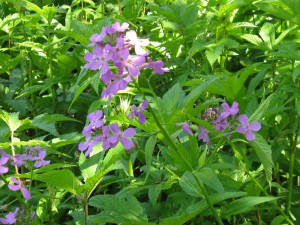 To me, Dame's Rocket smells much like lilacs. Again, I think early morning is the strongest scent.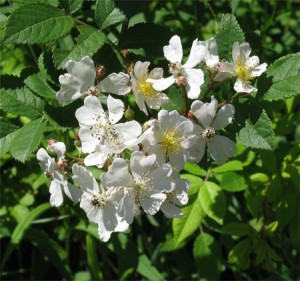 Trust me, I know how much of a problem the invasive multiflora rose can be, but it wafts a lovely scent across the air in the morning.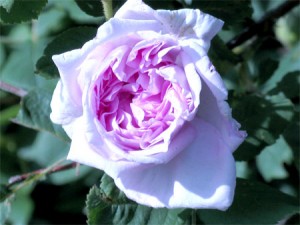 This prolific producer smells great in my garden all day long – better on sunny days than rainy ones.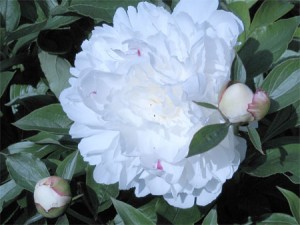 I like early and late in the day to catch my peonies' aroma.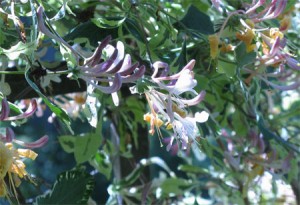 Related to the invasive honeysuckle shrub, the vine looks like a different plant. And this variegated variety smells AMAZING in the early morning and late evening. In the middle of the day – nothing.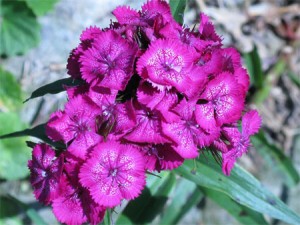 True to its name, this garden lovely smells sweet most of the day.
It's your turn – what's reviving YOUR sense of smell this spring?
by Peg Cherre, Executive Director