Spring offers so many local delicacies, from wild food foraging to garden bounty.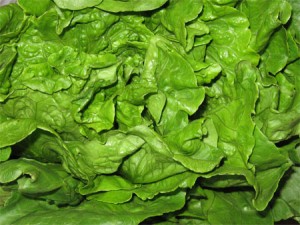 A BEAUTIFUL head of organic lettuce from my weekly share at Canticle Farm. If you're not already a shareholder, consider it. The veggies are amazing!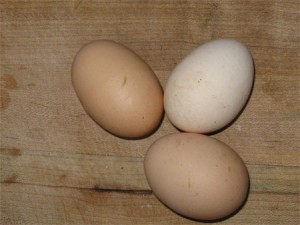 Our own Susan Avery recently got some laying hens. She's enjoying their chicken-y antics, and has graciously shared their eggs with me.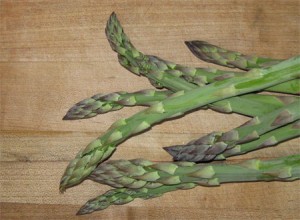 Every spring for about six weeks I pick the tenderest, most delectable asparagus from my garden almost daily.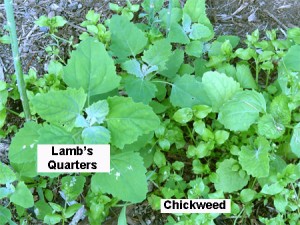 When I'm weeding my asparagus, I can pick chickweed for salad or lamb's quarters for the saute pan. Fresh free food!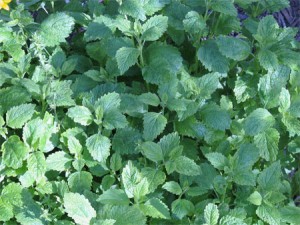 Lemon balm makes a great tea, and it's good for you.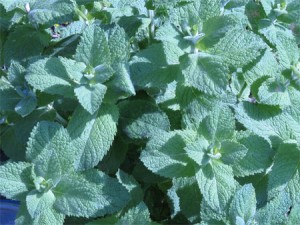 My favorite mint is Apple Mint. Like all mints, it can take over a garden patch, so I have two strategies. I have one patch planted out by itself, and a small patch in the kitchen garden that I keep contained by growing it in a sunken coffee can with the bottom cut out.
I admit it. I ate all the fresh Finger Lakes strawberries before I could snap the photo. They were DELICIOUS!
It's your turn – what's tickling YOUR tastebuds this spring?
by Peg Cherre, Executive Director