It is that time of year when families are heading out to buy a Christmas tree.  Many begin to ask themselves, which is better, a real tree or an artificial tree.  When asking yourself this question, you need to define better.  Better for whom, you the consumer or the environment?  As you think about your choices this year take a look at this list of pros and cons for each type of tree.
Benefits of an Artificial Tree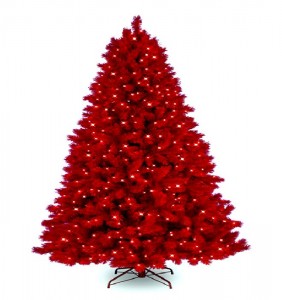 ♦     You do not have to go out a buy a new tree each year.  Just head up to the attic or down to the basement.
♦     Many artificial trees come pre-lit.  This saves the hassle of having to put on and take off lights each year.  In addition, if they are LED, you are saving on electricity as well.
♦     No mess on the floor when it comes to pine needles.
Drawbacks of an Artificial Tree
♦    More expensive at the start.  A decent tree can cost almost $400 and you would need to keep it for at least 10 years to equal the price of getting $40 real tree.
♦     Must be used at least 20 years to be more eco-friendly than a real tree because of greenhouse gas emissions & human health impact.
♦     Made of non-biodegradable materials and PVC plastic.  You can reduce the impact of these materials by donating your used tree to a charity that serves needy families in your community.
♦     The manufacturing process generates known carcinogens such as dioxin, ethylene dichloride, and vinyl chloride.  They are generated during manufacturing; pollute neighborhoods surrounding the factory and harm workers within the factory.  85% of artificial trees sold in theUSare made inChinawhere there are fewer safety regulations that protect workers and the environment.
Benefits of a Real Tree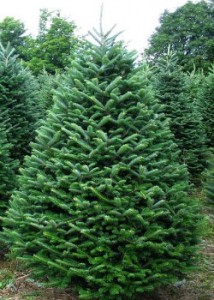 ♦     Help support the planting of approximately 350,000 acres of trees each year
♦     Entertainment & Enjoyment – For most families getting the family Christmas tree and a yearly tradition where families enjoy time outside, hiking around looking for the perfect tree
♦     They are a renewable resource and sequester carbon from the environment.
♦     Carbon emissions associated with real trees are 1/3 of those created by the purchase of an artificial tree over a 6-yr span
♦     Protects farmland that might otherwise be developed
♦    You can also add to your yard for a bird habitat or a pond for a fish habitat.
♦     Can buy with roots still intact from a local grower.  This is the most eco-friendly because it can be planted outside after Christmas.  Warning:  This tree can only be inside for 1 week before it wakes up from its dormancy and will not survive the winter outside.
♦     Fresh pine scent
Drawback of a Real Tree
♦     Repeated cost of $20-$50 or more depending on type and size of tree
♦     Must buy lights to decorate every year.
♦     Can end up in a landfill if not disposed of properly.  Many towns and cities now collect for mulch.
♦     Repeated applications of pesticides throughout their years of growth for some farms.