announcements and News
What's happening at Pfeiffer Nature Center! For information about programs and events, make sure to visit our Programs Calendar above.
2022
Lilibridge Native Plant Garden: New in 2022! We have begun installation of a native plant and pollinator garden at the Lilibridge preserve. Check out all the information about this garden, the importance of native plants, and native plant resources, via this link!

Winter Sewing Article: Have you ever wanted to try an easy way to grow native plants from seed? Learn how here!


---
2021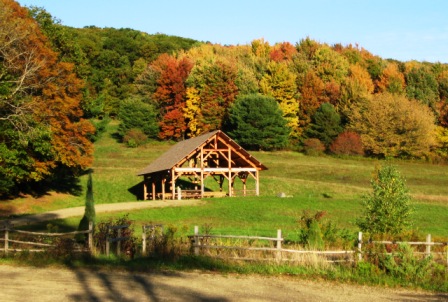 A letter from Mary Kichman, Executive Director:
We have talked a great deal about invasive species over the past few months in our programs and writings. I have learned a great deal about the cause and effect one species can have on another.  And then the pandemic hit, shutting down everything except the local food stores, drug stores, hospitals and anything deemed essential.  It gave me pose to make the comparison that Covid 19 is some kind of an invasive species of its own.  It has debilitated us as social human beings, it has disrupted our economy, and it has stolen life itself from others that are near and dear to some.  We have battled it by isolation.  We have tried remedies that are well known as well as some that are new. We have tried to eradicate it, and we are still looking for a solution- yet it persists.  I know it has changed my thoughts and actions, realizing this may be the "new normal".  I have wondered "How do we proceed forward?"  And yet we do.  We go on living and working and laughing and loving and enjoying this life with great hope that things will get better.  We will adapt and change because we are an innovative people.
Pfeiffer Nature Center is a safe way for people to connect to their local outdoor surroundings. For most people, the thoughts of traveling very far from home have been postponed for future dates. Planned vacations have been cancelled, weddings have been cancelled, and recreation programs have been cancelled or altered. We are fortunate that we do not have to travel far to have an uplifting, energizing experience to rejuvenate our souls. Our two locations are so unique. The Lillibridge location is a peaceful place of sanctuary with the historic cabin and old growth tree forest. The Eshelman property is incredibly diverse with the old growth trees, open fields, rock formations, creeks, and pond. Through this pandemic, people have realized how important these outdoor spaces are to their health and mental wellbeing. People have been visiting these properties and exploring this Pfeiffer Nature Center Organization, hopefully having a new appreciation for what it can provide for our community.
As we begin to open up our Country, the staff at Pfeiffer will adapt by following the guidelines and using safety precautions to provide outdoor activities to the public. Please look for our emails and postings on our website and share Pfeiffer with family and friends. Visit our properties as often as you can and take in the beauty that it offers. Our members are vital to our community and together we will overcome the negative effects of this invasive species.
Mary Kichman, Executive Director