Membership & Support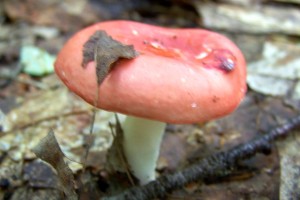 Pfeiffer Nature Center relies solely on the generous support of our members and community.  You can help us achieve our mission and vision by donating to Pfeiffer Nature Center.  There are a variety of ways to help us, from memberships, cash donations, to goods and services, to "adopting" a tree.
Membership
Pfeiffer Nature Center is a non-profit, privately funded organization.  Memberships assist us in achieving our mission. The Nature Center is committed to building a foundation of knowledge, understanding and appreciation of the intrinsic value and aesthetic qualities of the natural world while instilling a sense of responsibility and stewardship for the natural world in the global community.
We offer several membership levels.  All renew annually and include many benefits.  Members receive:
Subscription to The Ovenbird, Pfeiffer's newsletter, delivered to you digitally to save trees!
Free or discounted admissions at many other nature centers across the country, and discounts at their gift shops!  Get the full list of reciprocal centers.
Free or discounted admissions to Pfeiffer Nature Center programs or activities!
Invitations to Member-Only events!
Satisfaction of knowing you are an integral part of Pfeiffer Nature Center!
Our memberships fit any budget.  Join online now!
Adopt A Tree
This unique educational program for school-aged children in grades 3-5 offered each spring is available entirely due to the generosity of local sponsoring businesses and individuals.
Individuals and businesses can sponsor one of our special old growth trees helping to ensure the continuation of this important educational program, encouraging elementary school children's connection to and care of the environment.  Tree adoptions begin at $150 a year.  Trees are marked with hand-crafted copper identification tags listing the tree name along with the name of the sponsor.
Creating a Lasting Tribute
You can honor your family and friends in ways that will have lasting impacts on Pfeiffer Nature Center and therefore the local community.  Gifts can be memorials or tributes to the accomplishments of someone dear to you, and all gifts will be acknowledged in our newsletter.
Gifts to the Kay Pfeiffer Gerkin Endowment Fund are maintained and managed separately from our operating funds.  The principle in this fund is retained exclusively for investments and income generation, with only interest and dividends available to support our ongoing activities.  Check with your financial or legal advisor to name Pfeiffer Nature Center in your estate planning.
Memorial gifts may be made to our sugar bush expansion project.  We plant sugar maples on our Eshelman property annually.  While donors will not be able to identify "their" tree, they will have the benefit of knowing that their gifts provided a source of ongoing income.  Maple seedlings are $35 each.
Support Our Fundraising Efforts
June is National Trails Month and Pfeiffer Nature Center celebrates this wonderful occasion with our annual Woods Walk fundraiser. 
Each year, dozens of volunteers are involved in the creation of festive holiday wreaths, constructed of natural plant materials gathered and dried throughout the year.  These beautiful wreaths raise funds that help support the many programs of Pfeiffer Nature Center.  Wreath orders begin in October each year with the wreaths distributed in November, just in time for the holidays.
You can be assured your donation is going to a not-for-profit when you look at our most recent IRS 990-PF and our IRS Determination Letter.
To learn more about how you can support Pfeiffer Nature Center, please contact us.
Internal Revenue Service Tax Tips: Eight Tips for Deducting Charitable Contributions