Posted on July 20, 2009 by pfeiffer
…like Christmas?!
It's only July, but many of us here at Pfeiffer Nature Center have been preparing for our annual holiday wreath sale for months already.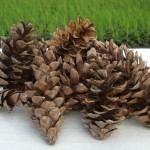 Preparing how, you say? By gathering and drying materials for the wreath decorations. So far I know we've collected several bags of pine cones from white pines. We also have many bunches of lamb's ear and coronation gold yarrow drying in barns and basements in two counties. And probably other things I'm not yet aware of.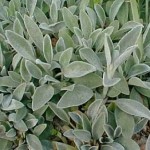 You may have plants in or near your house, wild or domestic, that would dry well and make beautiful additions to our wreaths. We'd love to have them.
A few ideas to get you started…