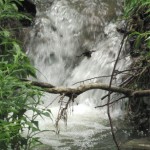 Thanks to a grant from the NYS Council on the Arts and the consistent support of the Cattaraugus County Arts Council, we're happy to announce (drum roll please)…
FILM FESTIVAL, 2010!
Whether you're young in years or young at heart, Pfeiffer Nature Center's Film Festival wants to see what's in YOUR viewfinder. Take still photos or video, create animation or shoot reality, make it pretty or edgy. All we want is your interpretation of this year's theme: My Backyard. Be as expansive or as narrow as you'd like within that theme.
Download a flyer suitable for posting, submission guidelines, and an entry form. Tell everyone in your art class, your photo club, or your neighborhood about it, and challenge them all to submit. It's fun, it's easy, and it's free.
Check out some of last year's winners on YouTube.
Don't wait – go take some pictures!