Become a Child Again with Light-Hearted Winter Fun at Winter Fun/Snowshoe Blitz
 Mother Nature bailed on us in early January, so we're expecting her cooperation in February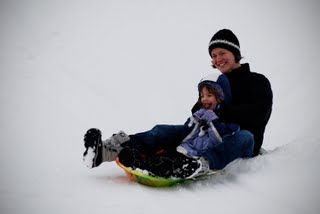 Remember your time as a child sledding, building snow forts and truly enjoying a "snow day?"  You can have that magic back with the Winter Fun and Snowshoe Blitz event! 
Join us at 1974 Lillibridge Road on Saturday February 1 from noon to 2pm and share with your children the beautiful memories you have playing in winter as a child. Put the electronics down and zap that cabin fever with a lively day playing in the snow. Grab your boots, mittens and sled and step back in time!
There's nothing like returning indoors with rosy cheeks and a twinkle in your eye after a day playing in the snow! And don't worry if there's no snow – we'll just play in the beautiful outdoors! Make merry with fun runs in boots or snowshoes, building creatures with snow or other natural items, sledding or sliding down our hills, fun organized activities and of course a warm and comforting treat to top it all off!  
All this fun for only $5/person!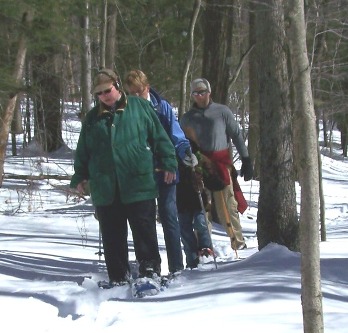 Have you always wanted to try snowshoeing? For just $3 more, we will fit you with equipment and lead a beautiful 30-45 minute hike through our forest preserve.
Register online or call us 716-933-0187.