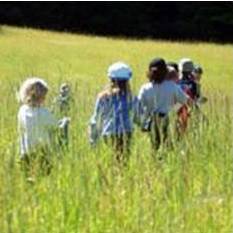 They're a natural fit.  Kids love the outdoors, and they love learning.  Nature wants people to care about it so they'll care for it.  Pfeiffer Nature Center wants to share our joy in the natural world with everyone.
It's a win-win-win!
This program is designed especially for little hands, eager minds, and short attention spans.  The preschoolers can come with a parent, grandparent, or other interested adult. In just an hour we'll take a (short) hike in the forest, watch as the meadow comes alive with plants and bugs, and play a nature-based game.  The specifics will be somewhat dependent on the weather of the day, but we'll be outside no matter what, so come dressed for warmth or rain, as the day demands.
This Preschool Spring Walk is the first of the year – there will be summer and fall programs, too.  Come to one or all three!
Register online now to reserve your space!