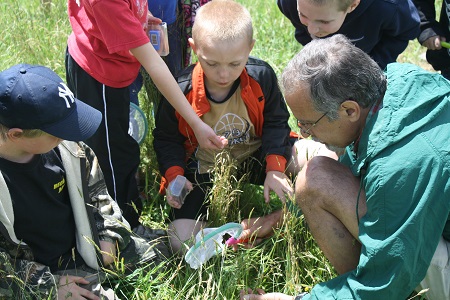 The last school bell for the summer will be ringing soon – and that leaves most parents wondering – what on earth are we going to do this summer?
Have no fear – Pfeiffer Nature Center will help you keep the kids occupied this summer with our beautiful Living Museum.
Remember the summer days of childhood – staying outside to play all day until the street lights came back on? Well, times have changed, but you can still share your love of the outdoors with your children and teach them about the wonderful natural gifts our area has been given.
We hope you will make plans to join us and kick off summer with our Family Summer Walk, Saturday June 28 from 10am – 11am at 1974 Lillibridge Road in Portville. Summer is meant for exploration and creating memories and this walk will allow parents to share the simple fun of identifying the sights and sounds of nature!
Enjoy a short guided walk through our Living Museum and allow your children to discover the magic that nature has to offer. We will also explore the meadow and enjoy some nature games and activities.
The cost for the Family Summer Walk is just $8/child/caregiver pair. Registration is required. Register online now or call 716-933-0187.