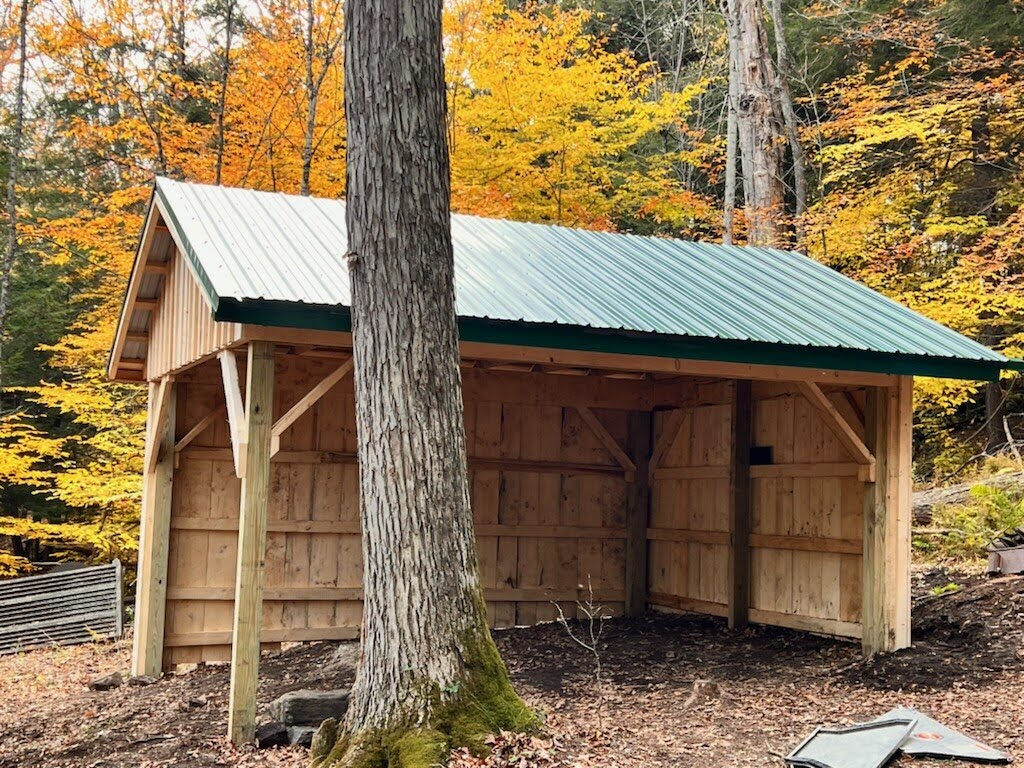 Sunday, January 1st Hike Start Time: 10 am Hike Length: 1 hr-1.5 hrs.
"A waffle is like a pancake with a syrup trap." Mitch Hedberg
Sugaring at Eshelman is a piece of our history that we still take part in today, so join us on our New Year's Day hike to our Eshelman Sugar Shack!  This hike will be led by the boy scouts who assembled the new construction.  Hot beverages will be served at the sugar shack upon our arrival.  Be sure to wear sturdy walking boots and dress for the weather conditions. This hike will take place at the Eshelman Property-1420 Yubadam Rd., Portville.  The hike is free and open to the public.  The hike will be canceled if we are experiencing extreme weather conditions. Minors must be accompanied by an adult. Pre-registration not required.  For more information contact Pfeiffer Nature Center Administration Office 716-933-0187 or visit our website at www.pfeiffernaturecenter.org  Pfeiffer Nature Center is supported by United Way funding.  Pfeiffer Nature Center- Where Science, Art & Nature Come Together.