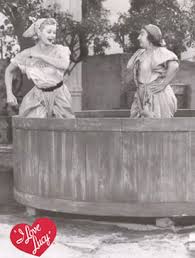 Lucy stomped grapes with her feet in the classic I Love Lucy episode.  So did Victoria Aragon in the Keanu Reeves movie, "A Walk in the Clouds."
As funny or as sexy as those images may be, that's not what you'll learn in our Wet Your Whistle program.
Instead, you'll get first-hand information from an amateur vintner who's been plying his craft for more than a decade.
Garry Pollock, lifelong Portville native, makes his wines from local fruits – especially blueberries, elderberries, apples, and grapes – as well as from purchased juices.  Because his taste is for drier wines, that's his specialty.
But Garry's also made sweet wines, honey wines (also known as mead), fortified wines (often called port), and sparkling wines.
Before moving into wines, Garry brewed beer at home for….well, let's just say he started in his 20s.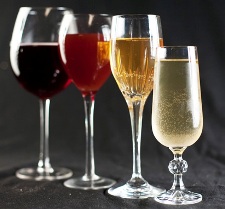 He'll share his techniques, including both his successes and his less than fruitful 😉  endeavors.  He'll also bring several bottles of wine for tasting.
You must be at least 21 to attend, and the registration fee of $20 includes handouts, demonstrations, lots of Q&A, and the tastings.  What more could you ask for?
Register & pay securely online, or call the Nature Center at 716.933.0187.
Space is limited, so be sure to register early for this program!